Reverse Osmosis TRINITY 600
The Quell Trinity 600 tankless reverse osmosis system is about one-third the size of standard RO systems, the installation takes half as long and gives you a hundred times more water than conventional reverse osmosis. Does that seem too good to be true?
What does the tankless reverse osmosis system mean?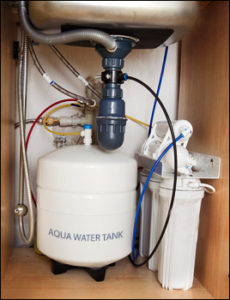 In most reverse osmosis, the filtration process is so slow that filling an ordinary glass with filtered water takes 10-15 minutes. Therefore, water tanks are fitted to the reverse osmosis, where the filtered water is collected so that you have a sufficient quantity available if necessary. However, the tanks do not look attractive, take up a lot of space under the kitchen sink or washbasin, and if you are on holiday, for example, water can stay in them for many days.
The Quell Trinity 600 is a reverse osmosis flow system without the need for the mentioned tank. This means that the water is cleaned through several filters and flows directly into your water tap. You will immediately receive an unlimited amount of quality and fresh filtered water.
Whether you place the RO system on the floor or shelf under the sink, it will always take up only a minimum of storage space with dimensions of 25x25x45cm, which is usually lacking. In addition, with access to the filter cartridge replacement via the front magnetic cover, maintenance is extremely easy and therefore ideal for every household.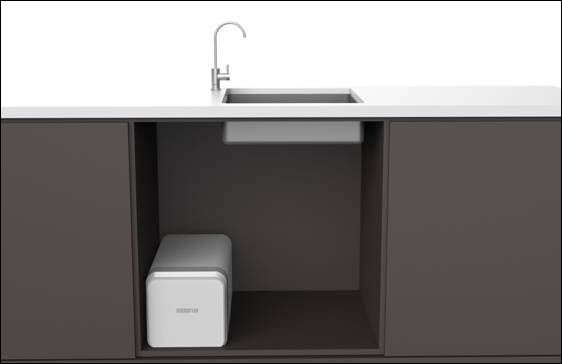 Modern design with pump and direct flow without tank
With the Quell Trinity 600, there is no waiting for the tank to fill. With a high flow capacity of 2500 l per day, you have immediate, unrestricted access to clean water. The integrated silent magnetic pump ensures sufficient water pressure for highly efficient filtration even if the water pressure in your home is too low.
High water quality with incredible efficiency
By streamlining the water filtration process, the Quell Trinity 600 generates only the minimum amount of wastewater required to rinse the osmotic membrane compared to conventional reverse osmosis, making it one of the most efficient reverse osmosis systems available.
Intelligent power supply battery with indication of the need to change the filter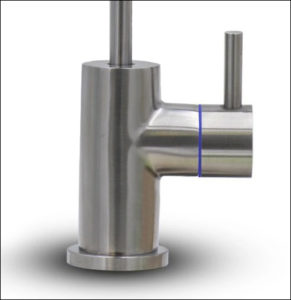 Quell Trinity 600 is equipped with a "Smartfaucet" – a faucet with an LED color indicator. It will alert you to a decrease in water quality so that you can check the condition of your filters and replace them before you lose water. The system indicates each filter separately and warns of the real need to replace it. No replacement is required to replace the filters, everyone can do it in a few seconds.
So if you are looking for a water filtration solution that only reverse osmosis can give you and you want to save space under the sink and a lot of worries associated with it, the Quell Trinity 600 hopperless system is ideal for your home. It is easy to install, maintain and, most importantly, more efficient than most other osmosis.
---
Препоръчителна цена на дребно: 699 €